New – Now also available as App
Our 3D Print Cost Calculator is now also available as app! Get more information below.
Desktop Version
Our brand new 3D Print Cost Calculator is out now as beta version!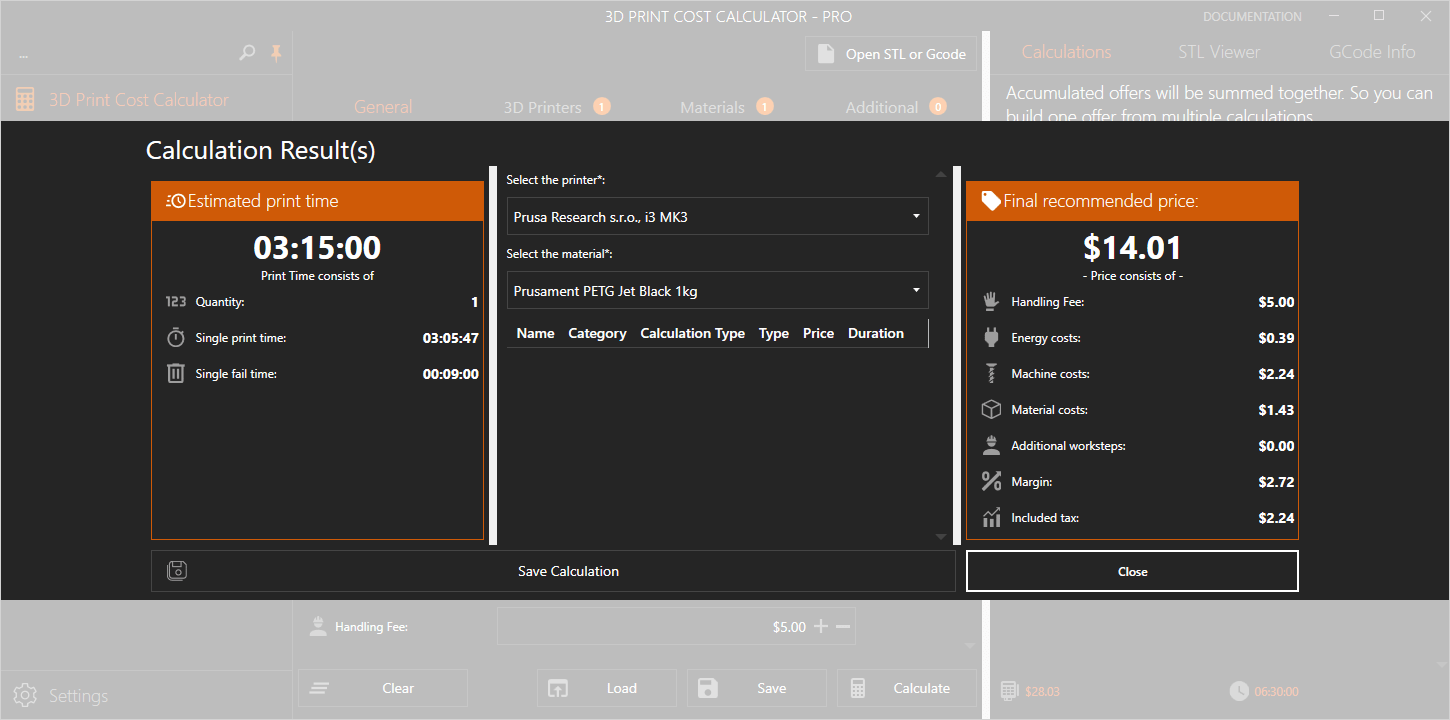 New Features
The new version comes along with some cool new features and a clean modern design. Find the main features below.
Localized (available in German, English & French for now)
Free for personal use (Pro upgrade available)
Brand new GCode parser
STL Viewer for quick preview
Accumulate diffrent calculations to one price
Repetier Server Pro integration
and many more…
You find all features here.
Want to try now?
Ready to try the beta version? Download it for free below!